(via Geo News)
CHITRAL/ISLAMABAD: 14-year-old Haseena Gul stayed back at her friend's house as her family boarded a PIA ATR-42 plane to Islamabad. Her exams were coming up, and Gul's parents wanted her to focus on her studies.
Little did the teenage girl know that the fateful morning would be the last time she would see any of her six family members ever again.
On Wednesday, December 7, around 1642 local time, flight PK-661 from Gul's hometown Chitral crashed in Havelian area of Khyber Pakhtunkhwa, about 125 km north of its destination Islamabad.
All 47 crew and passengers, including Gul's parents, two brothers and two sisters, perished when the aircraft blew up in flames as it crashed into a hill in Havelian.
Haseena, who is suffering from severe psychological trauma, is being treated at the PIMS hospital in Islamabad while her relatives have begun a bitter fight to benefit from the Rs33 million she is to receive as compensation from PIA and insurance companies.
Haseena's paternal uncle claims she is "his daughter", while her young cousin says she will live with and his mother, Haseena's paternal aunt.
Sources in the family say her aunt is trying to get Haseena married to her son. "She will live with me. With me and my mother. My mother is alive," says Haseena's male cousin.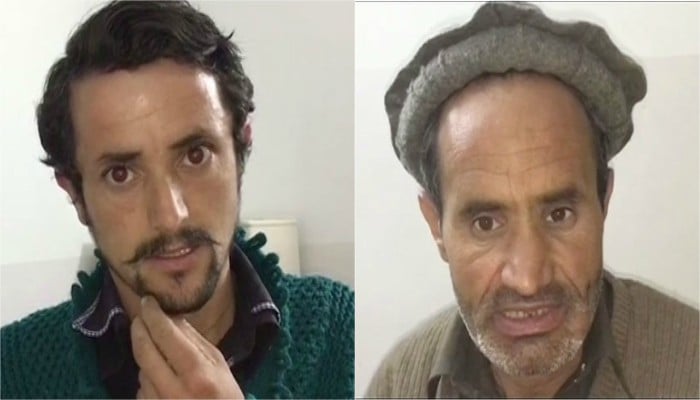 Haseena Gul's paternal uncle, pictured right, and her cousin
But, instead of leaving her with their relatives who now claim to be her family, Haseena's parents had left her with her friend to study for her exams.
Spokesman for PIA, Daniyal Gilani, said several families from her village have come forward claiming to be Haseena's
Source