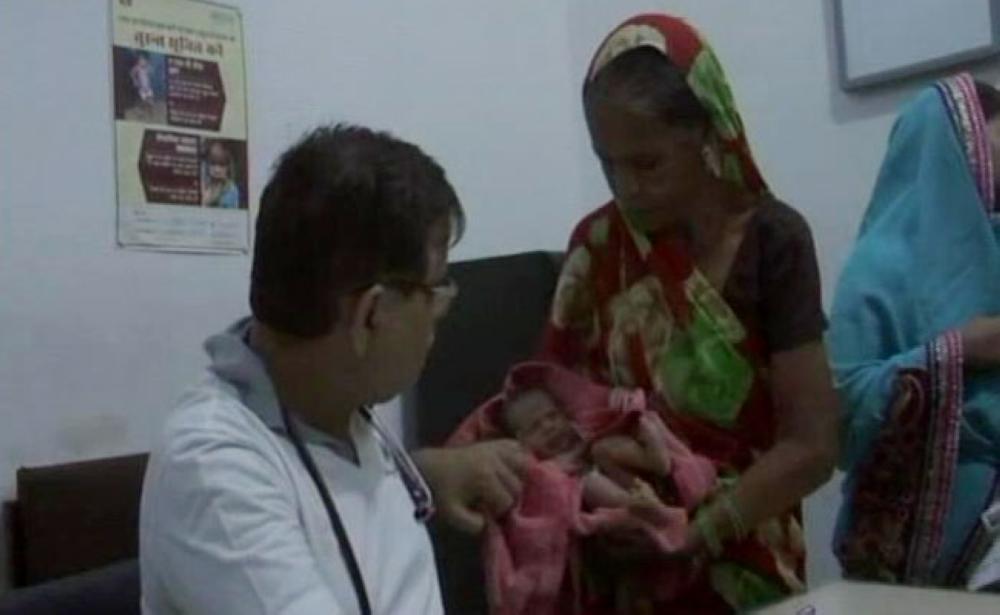 NEW DELHI (Web Desk) At least 49 children had died in a hospital in the north Indian state of Uttar Pradesh between July 20 and Aug. 31, allegedly due to lack of oxygen.
Doctors at Ram Manohar Lohia Hospital in Farrukhabad went on strike after District Magistrate Ravindra Kumar lodged an FIR against the Chief Medical Officer (CMO) and the Chief Medical Superintendent (CMS) over the deaths of 49 children in 30 days.
The state government had directed the district magistrate to conduct a probe into the matter, before transferring CMO Dr. Umakant Pandey, CMS Dr. Akhilesh Agarwal and Kumar himself.
At first, the district magistrate had ordered a probe by a team headed by the CMO. However, not satisfied with the findings of the report, he ordered a separate enquiry by the additional district magistrate who mentioned "death because of lack of oxygen" in his report. After this, an FIR was lodged against the CMO and the CMS.
A government spokesperson said that at least 49 children had died in the hospital between July 20 and Aug. 21.
Providing a breakup of the cases, the spokesperson said in a statement that a total of 461 cases were reported during the period. There were 19 cases of stillborn births while the condition of 66 toddlers was found to be critical, on top of six infants who died during treatment.
In the same period, 145 children from other hospitals were referred to RML Hospital, of whom 121 children recovered.
Altogether, the number of infant deaths came to 49 between July 20 and Aug. 21.
The spokesperson admitted that perinatal asphyxia, or a condition that involves depriving a newborn of oxygen, could be the likely reason behind the deaths.
The local medical fraternity, however, questioned the logic of Chief Minister Yogi Adityanath's government in targeting doctors.
"Why are doctors at the receiving end all the time? The district magistrate seems to be vindictive toward doctors and therefore has lodged an FIR against the CMO and the CMS," Dr. Arun Makhija, an officebearer of Uttar Pradesh Medical and Health Services, said.
The death of children at the Farrukhabad hospital comes after at least 30 children died in a state-run hospital in Gorakhpur on Aug. 10-11 amid allegations of oxygen shortage. The eventual toll went up to 70.
Even at the time of the Gorakhpur tragedy, FIRs had been lodged against doctors. Three of them have been arrested and sent to judicial custody.
India spends about one percent of its GDP on public health, among the lowest in the world.
Successive governments have faced criticism for not reforming the overburdened public health system which is still plagued with a shortage of doctors and dilapidated infrastructure.
In recent years, Prime Minister Narendra Modi's government has increased health spending and vowed to make healthcare more affordable. — Agencies