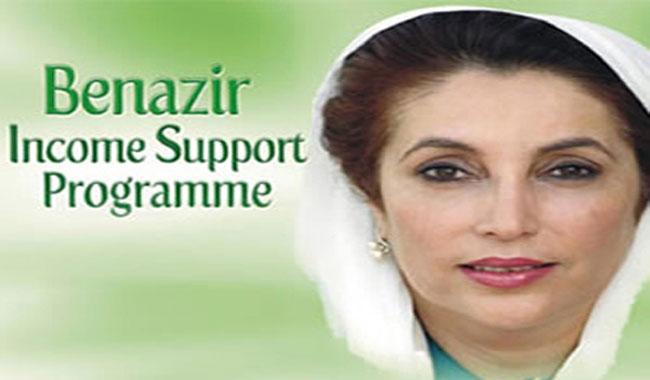 Under its special Ramazan package, the Sindh government disbursed a total of Rs3.7 billion among 1.8 million beneficiaries of the Benazir Income Support Programme (BISP) before Eid-ul-Fitr, with each beneficiary also to get Rs2,000 as a special ration allowance.
A statement issued by the government stated that this was a one-time distribution for BISP beneficiaries in the province, apart from the regular payments they receive under the initiative that is primarily a federal entity.
The distribution process, as per the statement, commenced on June 21 with the amount being deposited into the accounts of 1.8 million beneficiaries before Eid. The communiqué explained that the amount would remain deposited in banks providing services to BISP beneficiaries for a period of two years and would be reverted back to the Sindh government if not collected over that period.
The collection of the deposited amount slowly picked pace as some 18,000 beneficiaries had collected their money by the night of June 22, it added.
Sindh Chief Minister Syed Murad Ali Shah while delivering his budget speech in the Sindh Assembly on June 5 had stated, "The Benazir Income Support Programme is the vision of our leadership, and we feel that the federal government has not expanded the programme as per its essence."
The CM said his provincial government had launched a conditional cash transfer scheme to mitigate the effects of increasing prices of essential commodities. "During the current financial year, Rs3.5 billion is being disbursed among the chronically poor identified under the BISP.
Another Rs3.5billion will be distributed over the next fiscal year too." The Rs3.5 billion mentioned in the Sindh CM's budget speech for disbursement as special ration allowance might be based on initial financial estimates required to launch the cash support programme.
Later, while addressing the post-budget press conference, the CM said the initiative was a special Ramzan package by his government allocated for the poorest of the poor in the province.
When the Sindh Assembly on June 16 passed the provincial government's budget for the next fiscal year, Sindh CM announced in the house that the disbursement of special Ramzan package for beneficiaries of BISP would be completed well before June 30.
Taking part in the discussion in the house at the time of passing the new provincial budget, parliamentary leader of the Opposition Muttahida Quami Movement Syed Sardar Ahmed appreciated the Sindh government's initiative to announce a tax-free budget for the next fiscal year.
He further called for rationalising and reducing the already imposed ratio of taxes on the urban population of the province.
Keeping in view the level of inflation, Ahmed had also called upon the provincial government to launch special packages for residents of urban areas under which they could acquire commodities of daily use, including edible items, on subsidised rates.